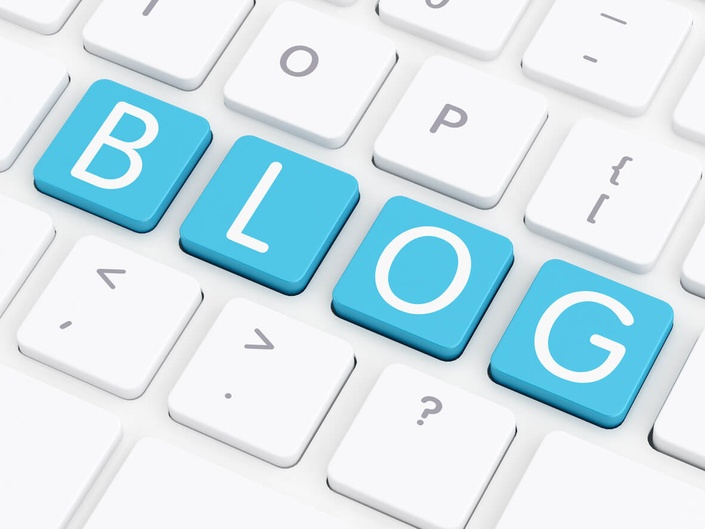 Bloggers' Secrets
Turn Your Frustrating Hobby Blog Into a $1,000 Per Month Online Business
Dear Frustrated Blogger, do any of the following resonate with you?

1. You started your blog a few months ago and are completely lost in all the information you are consuming.
It's likely that your brain is about to explode after reading countless "how to make money blogging" posts and you still feel lost on where to start and what works.
2. You have taken another blogging course or two...or three.
Maybe you have taken a few courses, but they never seem to really help. It's great information, but you still don't know how to take action and implement what you've learned.
3. You are starting to feel frustrated at the lack of traffic and growth.
You are probably starting to get frustrated by the lack of progress. You feel like you are wasting your time and need help understanding how to drive free traffic to your blog.
4. You don't know what to sell or how to go about selling it.
You weren't born with those marketing, selling, and business instincts. You are frustrated at not understanding exactly how to make money online without selling away your soul.
5. You hear words like content trifecta, affiliate marketing, search engine optimization, email marketing, sponsored posts, and sales funnels, but you have no idea what they are or if you should be focused on them.
You might be discouraged that there is so much information to learn that you'll never actually find what works for you.
6. You're sick of working a regular 9-5 job.
You know you want to quit, but only 24 hours in a day to work on your blog is keeping you back. You need fast proven strategies that can work with your daily life.
7. You're desperate to start making money online so you can contribute financially to your family.
You feel the need to help pay the bills, get out of debt, and save for retirement. You have put everything you have into making your dream of making money online come true. It seems a lot harder than you thought and you help putting it all together to start making it happen now.
8. You're sick of not having enough time to do the things you love.
Whether it's more time with the family, going to the gym, or traveling more, there is never enough time in the day. You want the ability to work fewer hours and make passive income.
If any of these things resonate with you then our course Bloggers' Secrets is perfect for you!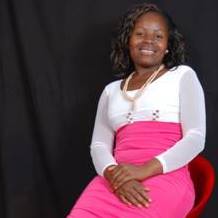 "When I started my blog, I had no idea what I was doing. It was all trial and error with nothing tangible to direct me. Taking Bloggers' Secrets was the roadmap I needed to move from blogging as a side hustle to running a successful and profitable online business. Following the strategies in the course helped me to increase my monthly income by $2,000 last month! If you are a new blogger looking for someone to hold your hand and help you grow faster, look no further. Blogger's Secrets is the place to be! You will thank me later."
Virginia Nakitari - Earn Smart Online Class

The spark that started it all…we finally did it!
We made our first little bit of income from our blog.
Brittany and I remember it like it was yesterday.
I got out of work early that day and randomly checked our email.
There it was! A company reached out and wanted to do a sponsored post with us for $100!
I quickly called Brittany and said, "it's time to celebrate".
Of course, she was confused and said: "What are you talking about?".
I explained that we had a company that wanted to partner with us on our blog.
When she got home, we were both jumping with joy.
Now you might think we are nuts for getting so excited about $100. But for us, it meant the world!
Our nine months of hard work, hustle, and determination had finally given us some hope.
We did land that sponsored post, but, for some reason, I told them that $50 was more than enough.

Yes, those were the type of mistakes we were making our entire first year of blogging!
Our goal from the start was to earn a little extra month each month to help us pay for the groceries, make an extra payment on our debt, or save it for a nice vacation.
I don't know about you, but an extra $200 - $300 per month can go a long way in our family.
From July 2016 to March 2017, after close to 9 months of blogging, we had made $0 from our blog and were getting discouraged.
We were putting in countless hours during the weeknights, weekends, and even some holidays.
We wanted to make our blog successful but everything we tried never seemed to work.
With no guidance or direction, it felt like 90% of what we were trying was a complete waste of time and we were just spinning our tires in a foot of mud.
That $50 we earned in March 2017 is what set a fire under us again. It actually completely changed our lives.
It gave us hope that making money online was possible and our dreams could be reached.
I sat Brittany down and told her I wanted to take the biggest leap of faith I have ever taken in life.
"I'm going to quit my job and become a full-time blogger."
With her full support, I quit my job two months later and what happened next was amazing.
I was able to replace my income in just three short months.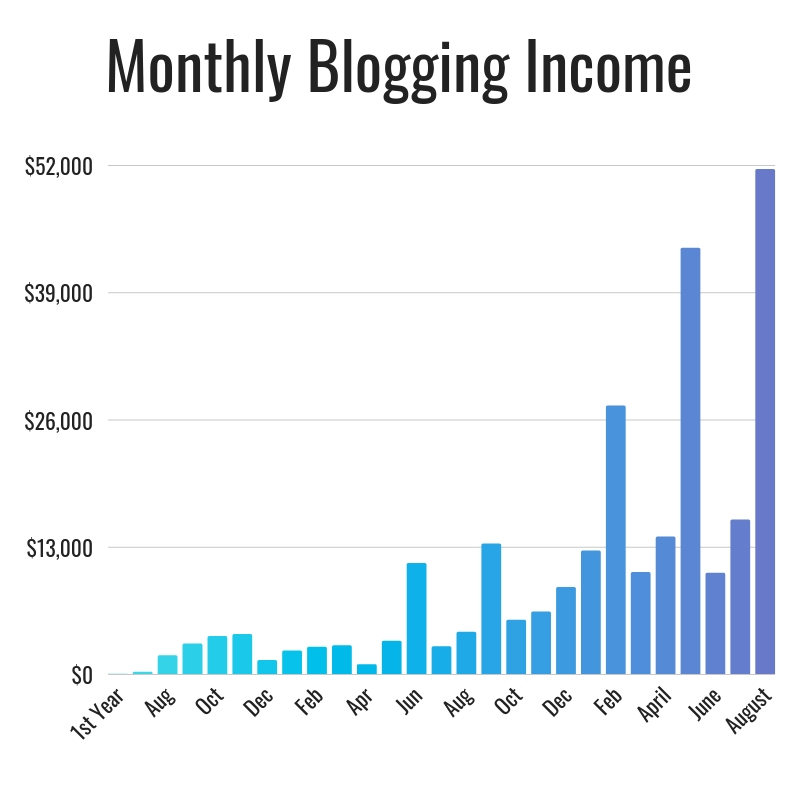 In July, we made $250--not crazy, but we were heading in the right direction.
Thank God because I had no income coming in and needed to prove to Brittany this was the right choice.
We started to gain consistent traffic with Pinterest, which means we were starting to make some ad revenue and affiliate sales.
I was nervous but super excited to finally be doing my own thing.
The taste of freedom alone kept me motivated to make our blog successful.
Boom! It started to happen.
Our blog was finally moving in the right direction and we started earning well over $1,000/month.
August we made $1,928
September we made $3,133
October we made $3,885
November we topped $4,000 (that's almost $50,000 a year blogging)!
We could not believe it. We had saved up enough money to survive an entire year without me bringing home any income.
Instead within a few months of quitting my job, our blog was starting to gain traction and thrive.
What happened? How did we go from making $0 with our blog to averaging $3,000 per month just a few months later?
Well, the short answer is that we learned a few skills and we just started to figure out how to put them together properly.
The longer answer is...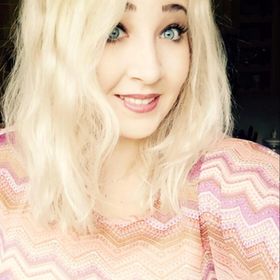 "Just wanted to reach out to you guys and tell you how amazing your Bloggers' Secrets course is! It is the first and only one I have started so far. You guys are so knowledgeable and helpful and you explain everything in a way that is easy for new bloggers to understand. Thank you!"
- Brie, Sensible FUNancials

1. We learned how to drive a massive amount of free organic traffic to our blog.
We became experts on Pinterest, Google, and Facebook ads and started driving hundreds of thousands of page views per month to our blog.
2. We started to implement an affiliate marketing strategy that actually worked.
We figured out that placing random links everywhere on your blog is not an effective affiliate marketing strategy and started implementing proven strategies that actually made us money.
3. We learned how to leverage our blog to land higher-paying sponsorships more frequently.
We made an effective media kit and learned how to reach out to brands to partner together and make thousands of dollars off a single sponsorship.
4. We started to network and learn from the experts.
We started to make friends with the big time expert six and seven figure bloggers and learned everything we could.
5. We started focusing our time on the right things, aka bloggers' secrets.
We stopped wasting time on things that never helped our blog grow and started focusing on the important aspects of running a successful blog.
Take a second and imagine your life where….
You are making an extra $1,000, $2,000 even $5,000 per month from your blog.
Close your eyes and imagine how that kind of money can impact your life. That amount of money could help you pay off your debt, save extra money, invest in your future, and have the freedom to do more of the things you love.
You stop wasting time on pointless tasks and start getting real results fast.
Imagine actually knowing exactly what to focus on when you sit down to work on your blog. You will no longer feel like you are wasting time and getting nowhere. You are seeing real results! We were able to go from working 60-80 hours per week to under 30!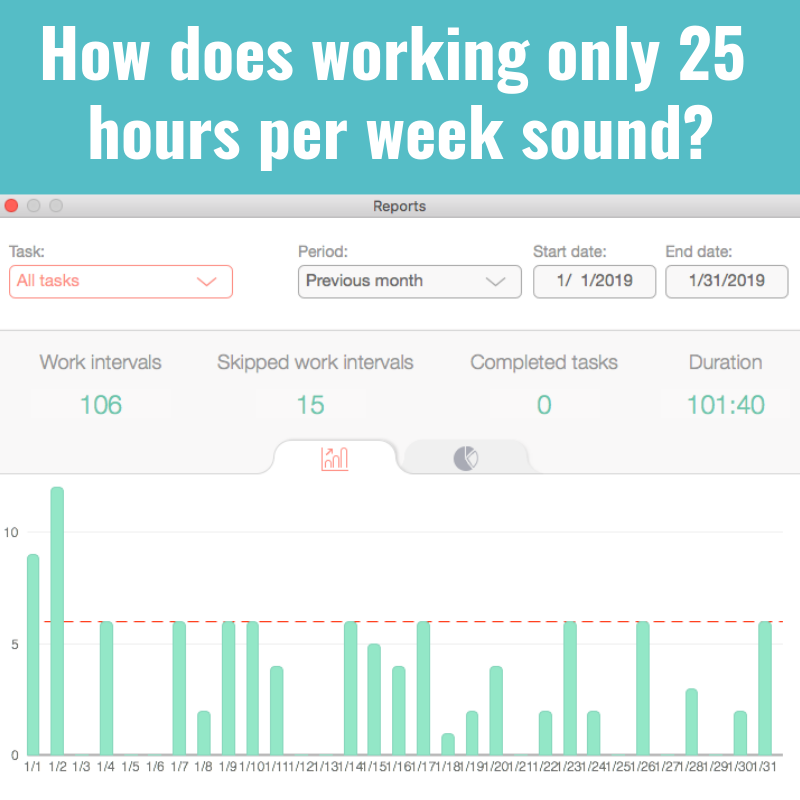 You finally understand all of the blogging secrets the experts use to eventually explode your own blog.
There is no more guessing on the direction of your blog. You know exactly where you want it to be and the steps to get it there.
You have an email list of excited fans that love everything you do.
These are people who can't stop talking about you and sharing your blog with their friends and family. They absolutely love receiving your emails and connect with them in every way. Anytime you mention a product they have such a deep trust they don't even hesitate to try it themselves.
You learn all of this and more from six-figure bloggers who don't just blog about blogging.
Our blog is a personal finance and lifestyle blog on pace to make well over $250,000 this year alone.
No, we are not super niched, no we are not expert online marketers, and no, we do not only blog about blogging.
Brittany was a 4th grade teacher and I am an ex jail deputy. We are normal people who have figured this online business thing out.
This is why our information actually works!
And from the bottom of our hearts, we want to help guide YOU on your blogging journey!
Now, it's your turn to start making $1,000, $2,000, even $5,000 per month from your blog!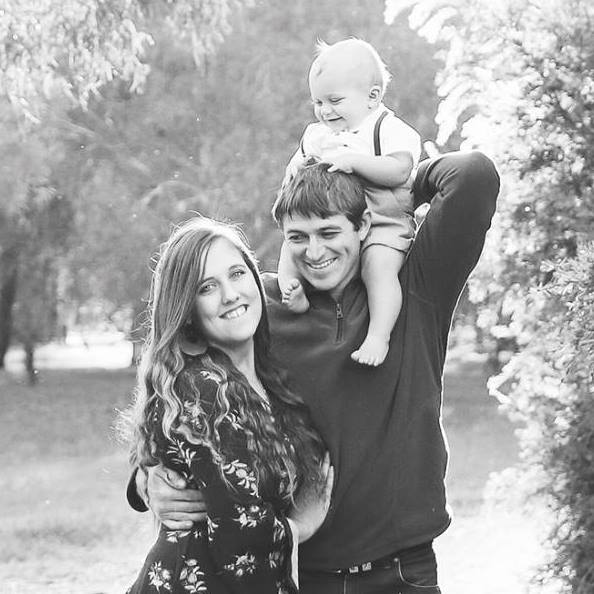 "You're doing a great job, being involved with your students makes a course go from good to AMAZING! So excited to be here now."
- Hannah

Introducing...
Bloggers' Secrets
The Solution for Taking Your Struggling Blog From $0 to $1,000+/Month Through Proven Expert Strategies.
With our course, you are going to learn….
How to Stay Laser Focused and Motivated
Figure out exactly what keeps you motivated and focused on taking action to make your dream life become a reality.
Get Loads of Free Traffic to Your Blog
Learn how to drive tens of thousands of FREE page views per month using proven marketing strategies for both Pinterest and Google.
Convert Your Blog Traffic Into Actual Income
Stop wasting the traffic you already have coming to your blog and learn how to maximize your money earned with each and every reader.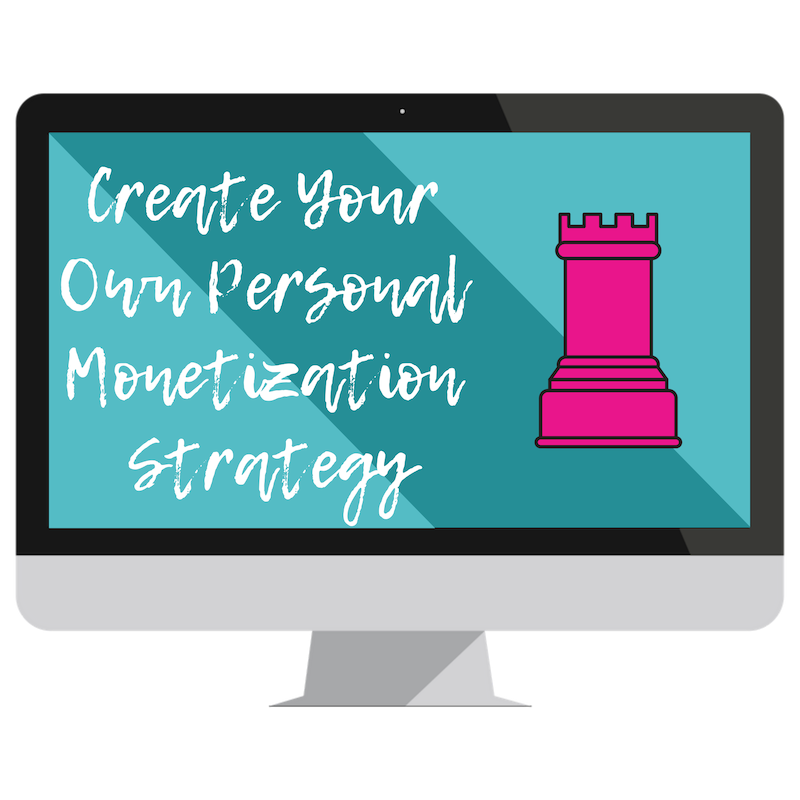 Create Your Own Monetization Strategy That Actually Works
Two blogs are never the exact same! Learn how to develop your own personal monetization strategy using ads, affiliate marketing, sponsorships, and selling your own products that will help you maximize your profits.
Build a Loyal Family of Email Subscribers That Love Everything You Do
One of the most important aspects of a successful blog is growing and building trust with an email list. We'll show you our step-by-step proven email marketing strategy.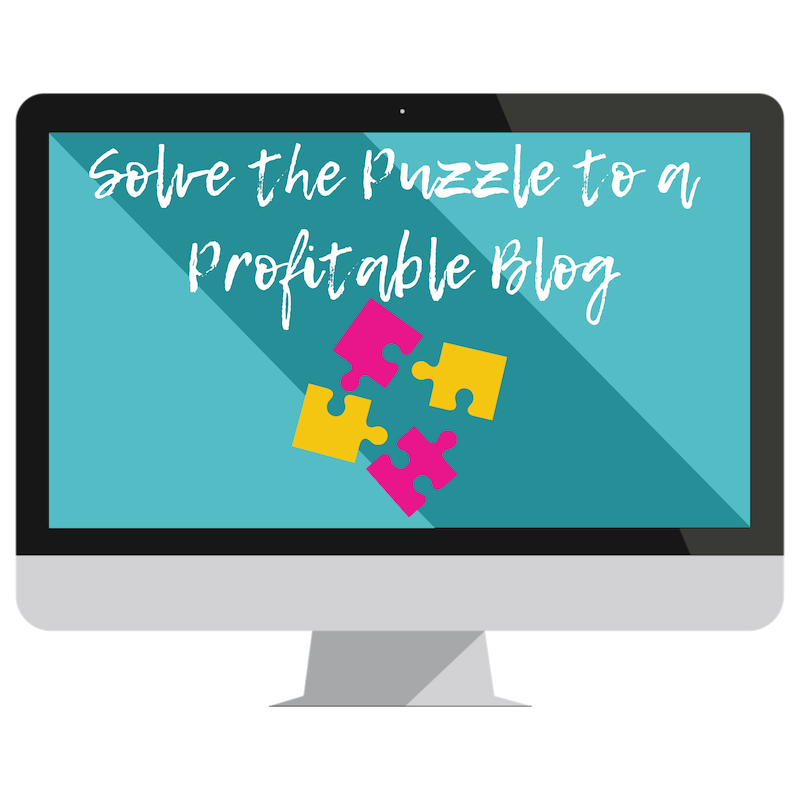 Finally Put Everything Together and Start Seeing Real Results
We are going to walk you step-by-step to help you puzzle pieces together to turn your struggling blog into a successful and profitable online business.
And, so much more!
You'll Also Receive These Value Packed Bonuses…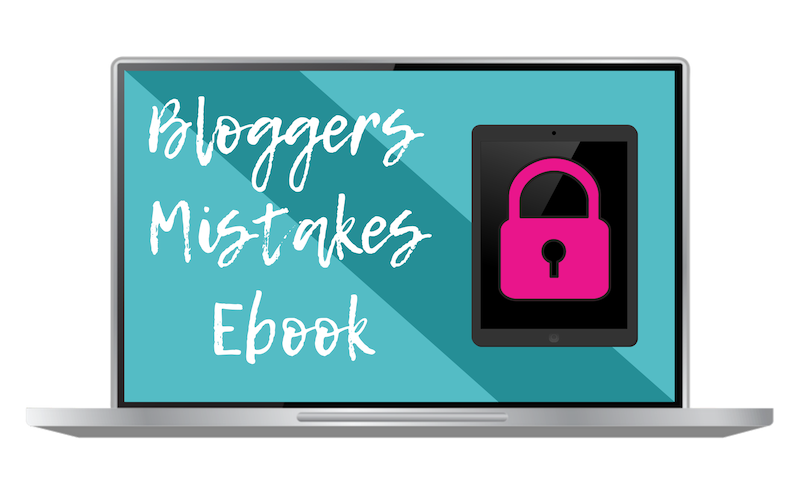 BONUS #1 - Expert Bloggers Worst Mistakes to Avoid ($17 Value)
Why make the same mistakes successful bloggers have already made? Avoid the worst blogging mistakes some of the biggest bloggers on the internet have made.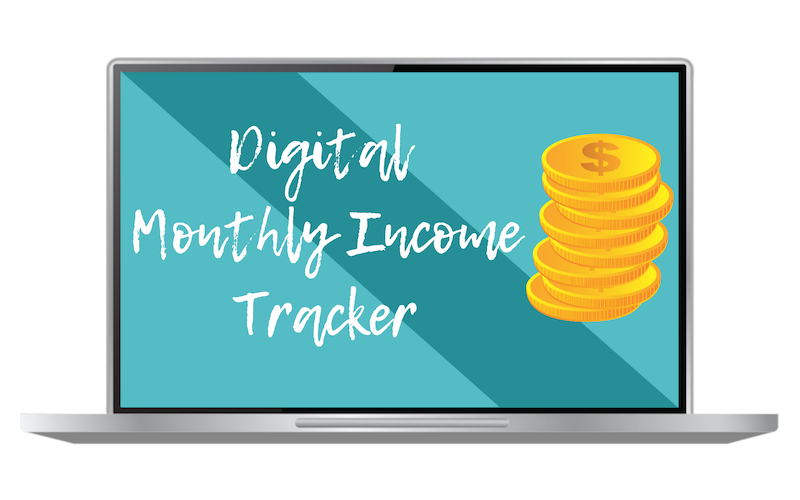 BONUS #2 - Digital Monthly Blogging Income Tracker ($27 Value)
Tracking your monthly income and expenses can be very time-consuming. We put together an easy to use digital tracker to help you stay on top of your accounting. Plus, it will automatically calculate important metrics such as earnings per subscriber, earnings per page view, and effective hourly rate.
BONUS #3 - Time Management Hacks ($497 Value)

Time is SO limited. It's critical as a blogger and business owner to be using your time as effectively as possible. Learn the time management hacks we have used to grow our blog past six figures working less than 30 hours per week.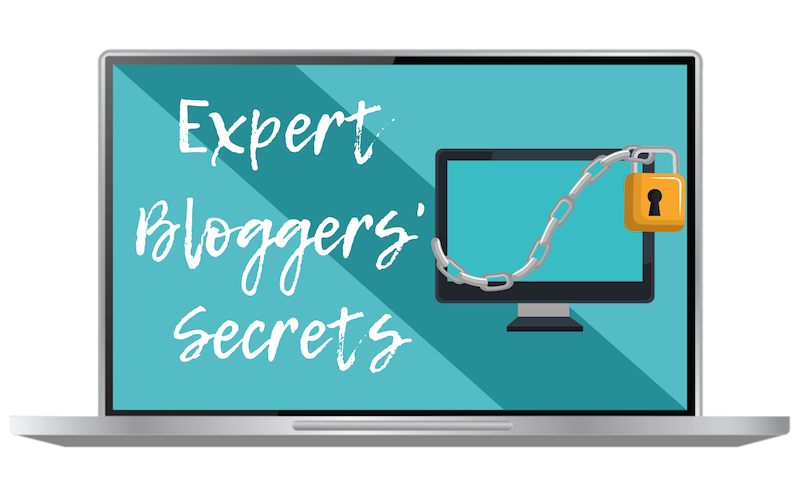 BONUS #4 - Expert Blogger's Secrets ($997 Value)

After spending close to $10,000 in blogging education, coaching and mentorship we put together our TOP SECRET blogging strategies that we have learned along the way. These are strategies gathered from some of the biggest 6-figure and 7-figure bloggers on the internet.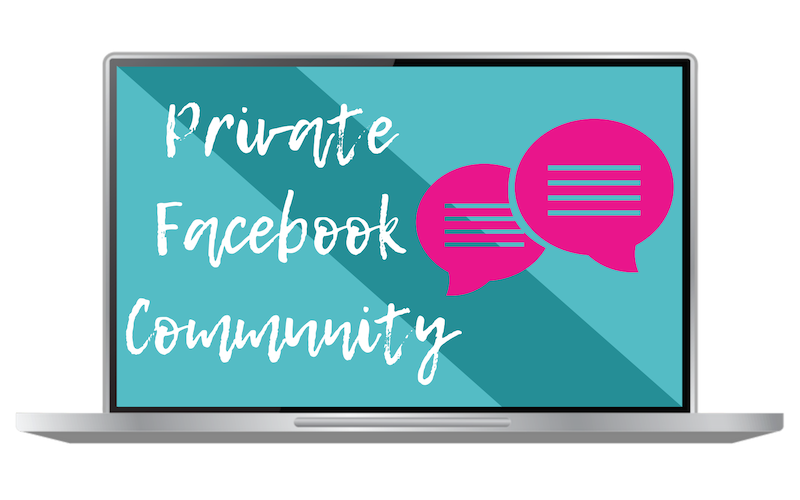 BONUS #5 - Private Facebook Support Group ($997)
Without a community and support, it's difficult to make it on your own. You will have access to our private community where you can chat with other members, figure out what is working, what's not, and learn new blogging strategies and the steps you need to take to continue to improve.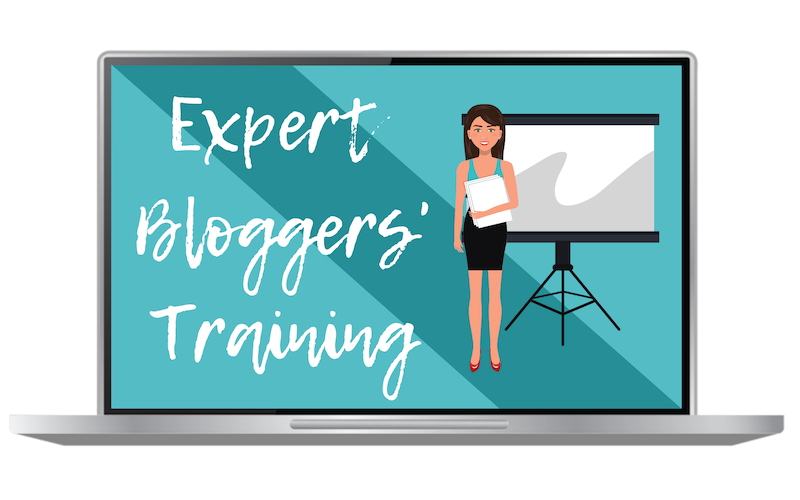 BONUS #6 - Expert Bloggers' Training ($$$ Priceless)
We handpicked the best expert bloggers to join our course and provide an exclusive training lesson on their topic of expertise. Big name bloggers like Sarah Titus, Suzi Whitford, Bobby Hoyt, Mike Yanda, Alexis Schroeder, Mike Pearson, Drew DuBoff, and more!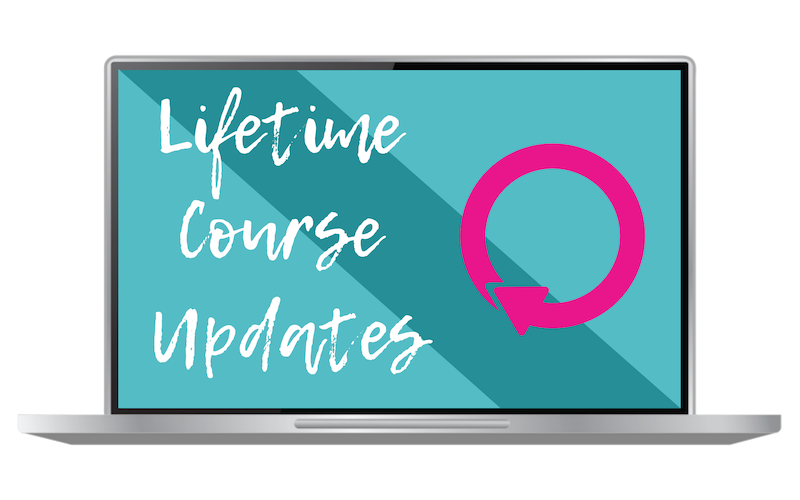 Lifetime Access and Updates
Business is always changing; it's never the same from year to year. New technology, software, social media platforms, and strategies seem to pop up all the time. We will keep our course up to date with the most relevant information in the blogging and online business world.
BONUS #1 - Expert Bloggers Worst Mistakes to Avoid ($17 Value)
BONUS #2 - Digital Monthly Blogging Income Tracker ($27 Value)
BONUS #3 - Time Management Hacks ($497 Value)
BONUS #4 - Expert Blogger's Secrets ($997 Value)
BONUS #5 - Private Facebook Support Group ($997)
BONUS #6 - Expert Bloggers' Training ($$$ Priceless)
Lifetime Access and Updates
Total Value - Easily Over $5,000!!!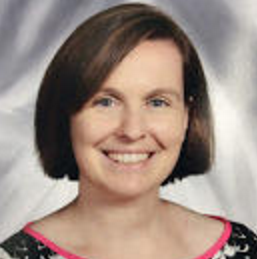 "This course is an incredible opportunity to have their secrets packaged and organized for your success. It is time to roll up your sleeves and get serious about monetizing your blog and achieving your dreams. After taking this course, I feel confident that my time will be laser focused on high yield tasks and I won't find myself backtracking later to clean up mistakes. If you are new to the blogging world, this course will set you up for success and keep you busy for years of growth."
Janice Cook - Cook Family Resources

Course Curriculum
Welcome!
Available in days
days after you enroll
How to Become an Affiliate for Bloggers' Secrets
Available in days
days after you enroll
Understanding Your WHY
Available in days
days after you enroll
Who is Bloggers' Secrets for?
Beginner Bloggers
If you are a couple months into blogging, this course is for you!
You should have your blog set up with a handful of articles published and you are ready to start kicking some butt earning income online.
Intermediate Bloggers
Are you six months or more into blogging and...
You feel completely lost and overwhelmed with basically everything blogging?
Have Google ads on your blog and are not making any money from them?
You have tried linking affiliate products in your articles and sales seem to never come in?
Want to pull your hair out because it seems like some bloggers find success so quickly compared to you?
You put hours upon hours into your blog and never see the results you are expecting?
This course is also perfect for you.
Actually, just the email marketing module in this course can help make your dream come true by making $1,000 per month.
Plus, the traffic lesson will get you pointed in the right direction with BOTH Pinterest and SEO.
Busy People with Limited Time
We've personally coached and mentored dozens of students, young adults, moms, and dads how to make their blog super profitable.
We are super busy people, so we totally understand how fast 24 hours in a day seems to go by. Even if you only have an extra 10-20 hours a week, you can make this work.
Bloggers Interesting in Turning Their Blog into a Business
A good majority of this course is based on setting up the foundation to take your struggling blog and turn it into a long-term successful online business.
It is going to teach you the secrets to:
Help you decide exactly how you want to monetize your blog
Focus on the important tasks that actually make you money
Create a roadmap to follow for years to come
Make money without creating your own products
Use your limited time as efficiently as possible
Grow your email list and create raving fans
Who is this course NOT for?
Those Who Have Not Started a Blog
If you have not purchased a domain name and hosting to set up your blog yet, start there. You can click here to learn how to start your blog before purchasing this course.
Those Who Have a Blog, But Have Not Started on it
If you do have a blog up and running, but have never really started working on it, customizing it, or publishing blog posts hold off on purchasing this course. Give yourself a month or two to understand the backend of your blog so when you do purchase this course you can hit the ground running.
Hobby Bloggers Not Interested in Making Money
Nothing against hobby bloggers but if you are not blogging to make an income from home this course is not for you. We want people hungry to learn how to make money blogging.
Lazy People Who Don't Take Action
Do you spend hours binge-watching Netflix every night? Struggle to get out of bed in the morning? Shut down when things get "hard"?
Then this course is not for you. Making money with your blog takes work there is no way around it.
If you want to change your life, you need to change your actions.
Action is what drives results, so be ready to put in the work if you purchase the course.
People Who Are Not Passionate About Changing the World

We want people who are passionate about making a huge impact in this world!
Our time on this earth is so precious. We want people who have a fire burning inside them to literally change the world around them for the better.
Passion is what will make you a successful online business owner.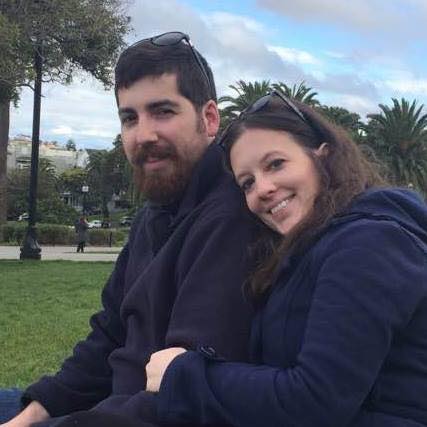 "Even though I am only at 2k monthly page views, my organic traffic has been higher than Pinterest for half of the month. Yay SEO!"
- Rebecca, Financially Minded Millennial

Who are the bloggers teaching this course?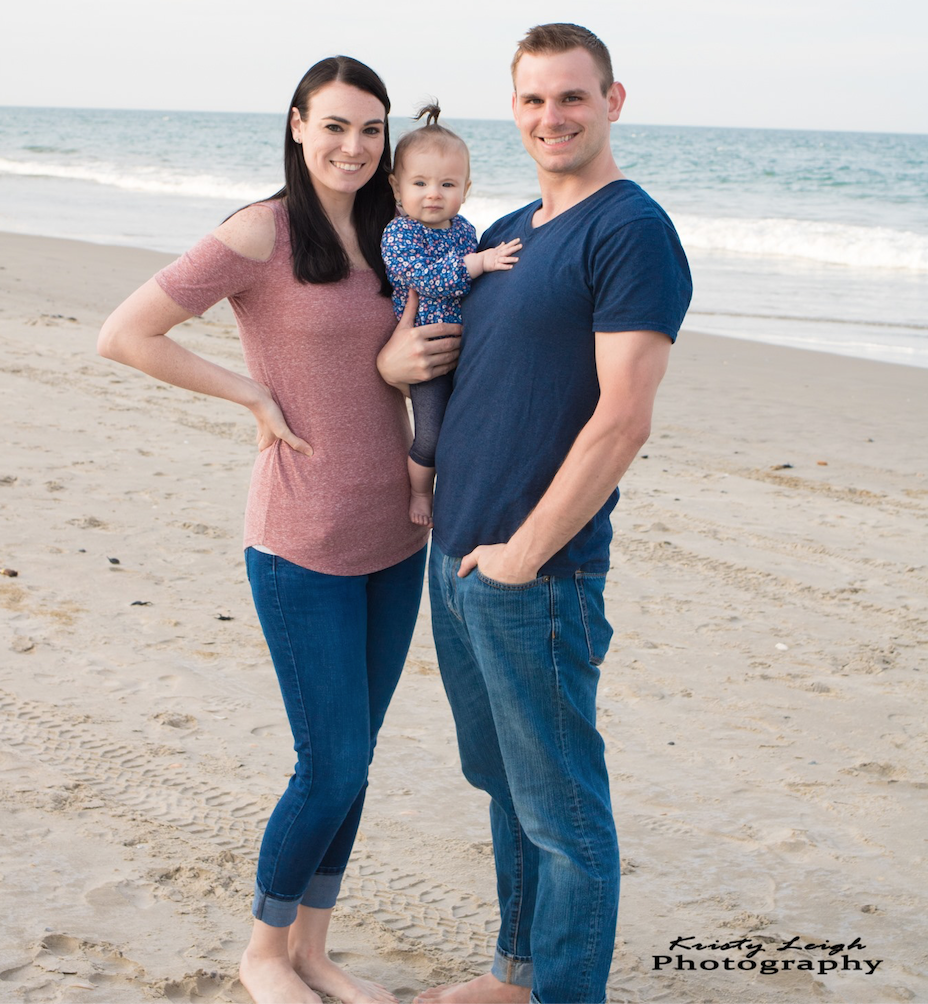 Kelan and Brittany Kline, Co-Founders of The Savvy Couple
Hey, future successful blogger!
We're Kelan and Brittany and we own the personal finance and lifestyle blog The Savvy Couple.
On our blog, we help families create more time and money in their lives so they can have the freedom to do more of the things they love.
We are firm believers that life's too short to not take control of your own destiny and create the dream life you have always envisioned.
We have been featured on big name sites like USA Today, BankRates, Huffington Post, The Penny Hoarder, Discover, and many, many more.
The decision we made to start our blog in July 2016 changed our lives forever. It's the spark that started our journey into becoming successful online business owners.
In just a couple of years we created a thriving six-figure online business that allowed us to:

BOTH quit our jobs!
Spend FAR more time together as a family <3
Positively impact thousands of our readers lives each month
Pay off $25,000 worth of student loan debt in 5 months
Grow our net worth to over $200,000 by age 29
Have the freedom to do more of the things we love
Obviously, being business owners, there is a lot of hard work and dedication that goes in before the reward.
But after working more than six different careers I can say without a doubt there is no better freedom than working for yourself.
I get to wake up every single day excited and passionate about work knowing I am impacting lives all around us.
Now, it's time to start creating your own dream life!
We Went From Making $0 to $10,000/Month in Less Than Two Years!
Frequently Asked Questions
When does the course start and finish?
The course starts now and never ends! It is a completely self-paced online course - you decide when you start and when you finish.
How long do I have access to the course?
How does lifetime access sound? After enrolling, you have unlimited access to this course for as long as you like - across any and all devices you own.
What if I am unhappy with the course?
We are very confident in our course, Bloggers' Secrets. In the very rare occurrence that you have implemented our strategies, don't see any results, and are unsatisfied with your purchase, then you can email us within 30 days for a full refund. All we ask is that you provide evidence that you've put these methods into place with your blog or website and can show that they have not worked for you.
Can I find this information for free online?
Absolutely not! The information and knowledge we share in this course were developed over years of blogging, networking, coaching, mentorships, and many failures. We firmly believe that no one else has the same set of skills, experience, and education on blogging that we do.
This is a lot of money. Is it really worth that price?
Is making your blog a profitable online business with the chance of making $1,000 or more per month worth the investment? Yes, it might seem like a lot of money but the return on your investment will be well worth it. Brittany and I committed long before we started making any of our own products or course that we would always provide 10X the value on anything we sell. We are going to make sure you succeed.
Will this course help me get traffic to my blog?
110%! This course is designed to help you drive free organic traffic from Pinterest and Google and make you money. They go hand in hand.
What format is the content delivered in?
Primarily video via PowerPoint presentation, screen share walkthroughs, and downloadable resources. Each lesson also comes with text overviews and spark notes for those that learn better via text.
Is my credit card secure?
Credit card security is extremely important to us. That's why we've partnered with Stripe to handle the billing and provide a secure socket layer, 128-bit encryption. Your credit card data is safer making an online purchase through our secure site than it is using it to pay for gas or buy food at a restaurant. So, feel comfortable knowing your transaction is 100% completely protected from fraud. You also have the option to purchase with PayPal as well!
How do I get started?
Scroll down, click the big blue button, checkout, and you'll get immediate access to the course!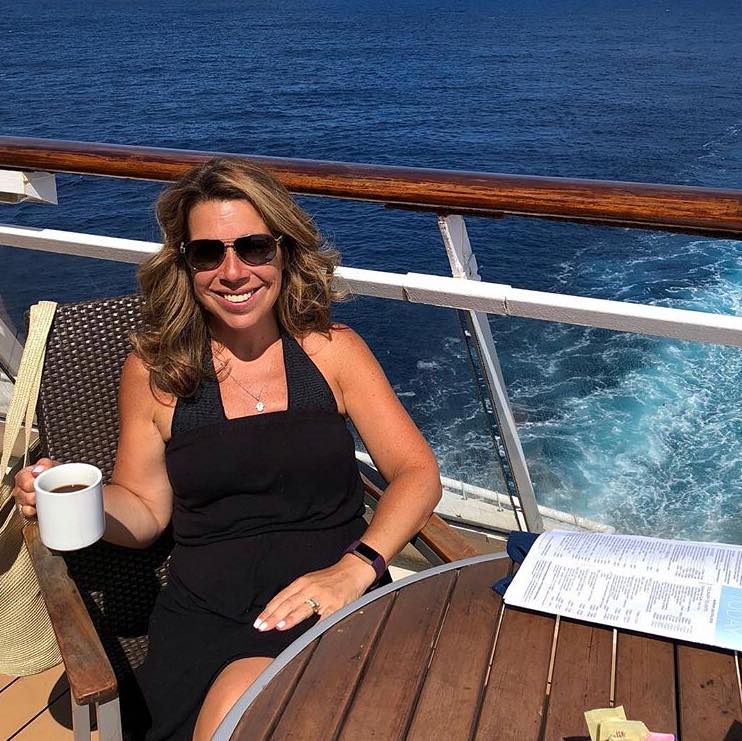 "This course had so much value that I know I'll be returning to the lessons again and again. The bonus lessons, given by some seriously amazing experts in their fields, were also so good! It's incredible to have this as part of the course!"
llana, Life Well Cruised